Cletch - Batch tool with BMS support
Posted: Tue Jul 20, 2021 8:17 pm
This tool allowes you to batch conversions. It supports BMS (using QuickBMS) and executables.
Development currently focuses on making the process of defining exporters as easy as possible.
Here is a short guide where to get it, and setting up a BMS script:
1. Download the BMS script you want to use
After download, leave it in your downloads folder.
2. Get Cletch
You can download the latest version here:
https://sourceforge.net/p/cletch/code/HEAD/tree/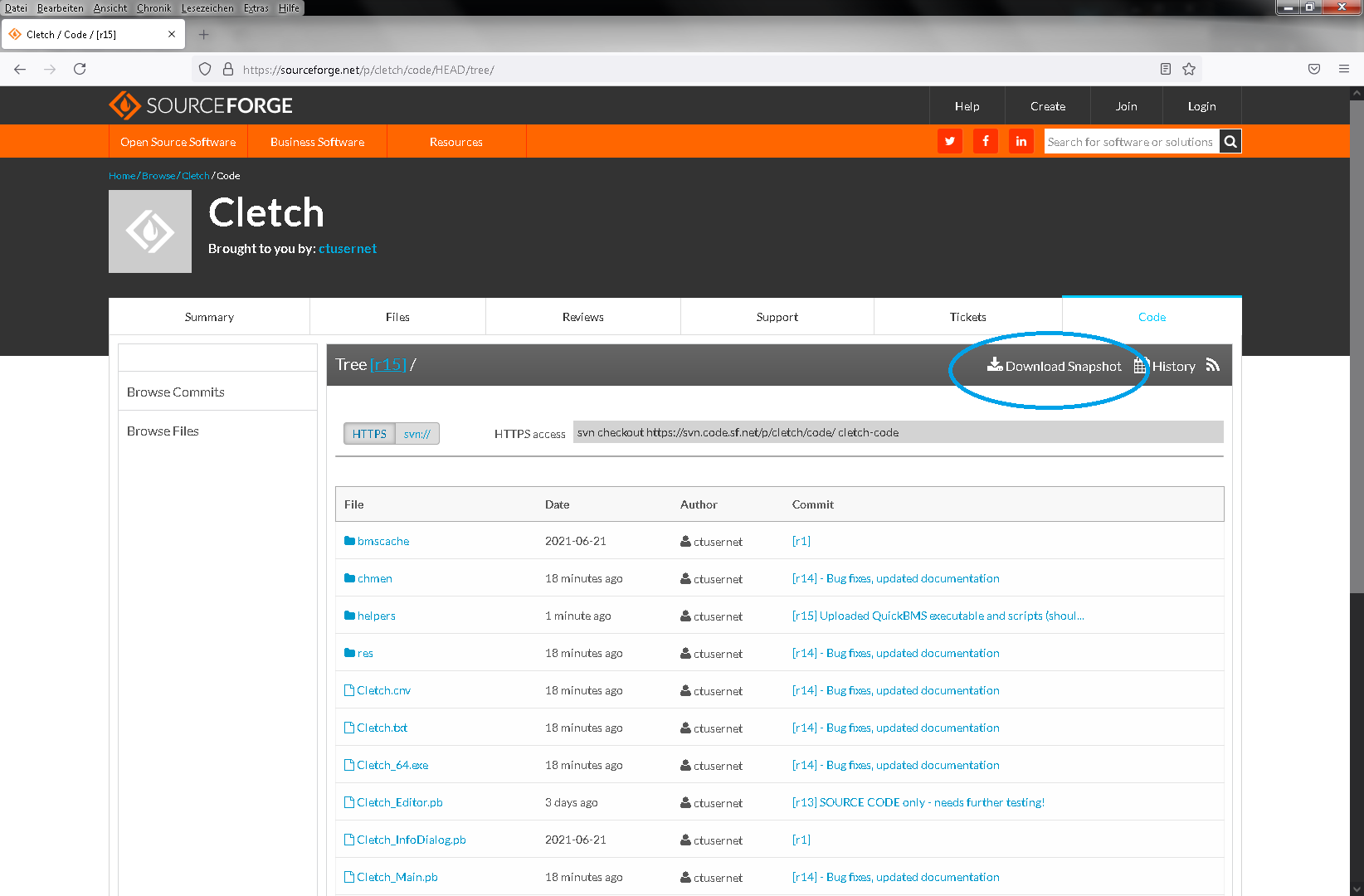 3. Extract
Extract the downloaded Cletch zip file to a folder with write access (Don't extract it to the Programs folder)
4. Start Cletch_64.exe
5. Import the BMS file
This menu item allowes you to import the newest *.bms file from your downloads folder.
This will open the editor, here you should change the file extension (use * for any), and maybe update the title.
When done, click OK. (It will suggest to delete the original file in downloads, which is recommend, as it already copied the BMS file to the programs dir)
Alternatively you can use the "Create from clipboard (Inline BMS) if you copied the BMS code e.g. from the xentax forum (might not always work).
Or plenty of other methods, but that's stuff for another tutorial...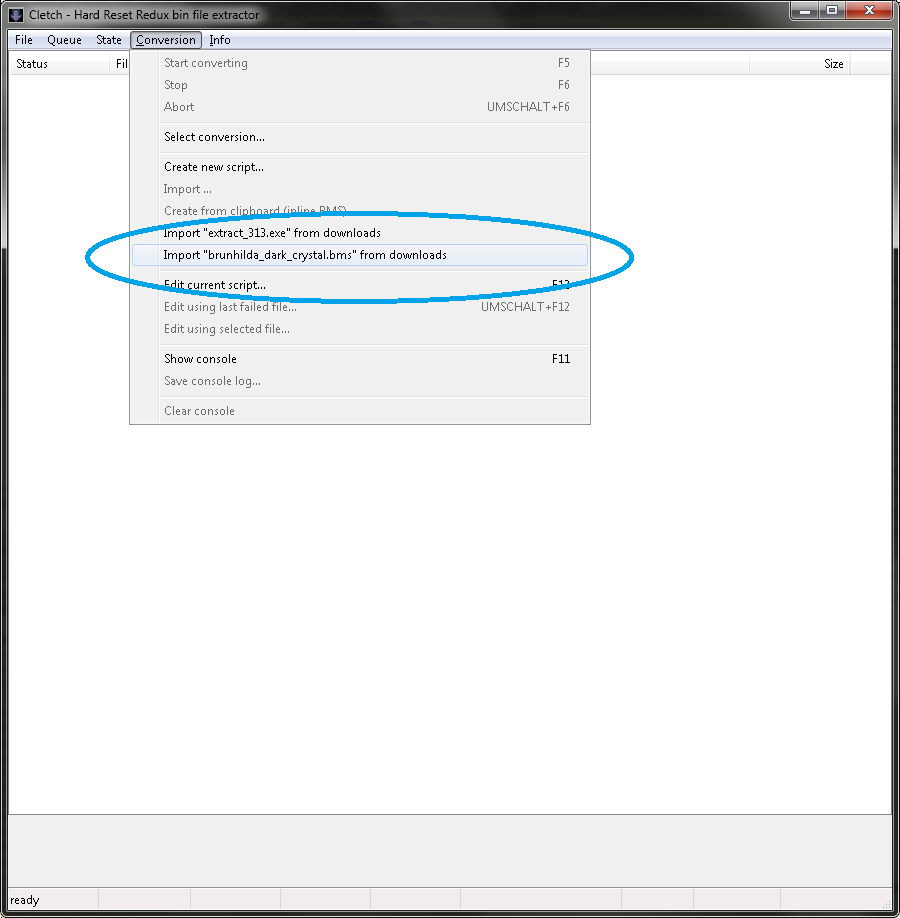 6. Convert it
Currently you can only add files with drag'n'drop.
When the queue is empty and you drag files into, it will open the dialog to choose the converter to use.
(The package currently comes with predefined converters, which will not all work)
Therefore, we will drap the files to convert only, and it should select the converter automatically.
After you press the "Use" button, your files are shown in the queue, and you can start converting.