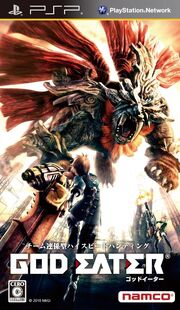 God Eater (ゴッドイーター)(JAP) package.rdp tool
How to:-This tool will extract & repack pmf,at3,gim,gmo,vag files from package.rdp [JAP] version
1.Extract the ripkit folder (with winrar) & put your package.rdp into the same folder(extracted with UmdGen) and run the Run_me.bat and follow the instrutions
2.Then downsample or modify your files but keep the same name, if the files are bigger it will not be added.If the files are smaller this tool will pad out to the original size.
3.Run the Run_me.bat this will then inject the files back in!!Remember the file will be the same size as the original(Put the package.rdp back in using UmdGen or WQSG_UMD_R31)
4.When you cso your iso it will be smaller!!
5.Make a ripkit!!!!!
many thanks to Gnie for the "console file scanner" get it at
http://www.alucard.cc
for $30 and skybladecloud for the Upex tool
cozy
http://www.multiupload.com/YI7GD505A4