Star Fox Adventures (SFA) started as Dinosaur Planet on the Nintendo 64. It was awesome.
Later it was decided to turn it into a Star Fox game for the GameCube. It's still a pretty fun game, but not half as promising as Dinosaur Planet.
A while ago the kiosk version (for display at shops) of Star Fox Adventures was leaked.
Inside the files, people began finding things like all audio from Dinosaur Planet (midi), 1.5 hours of voice acting, the gametext and more.
Since then I have also been active in researching this game.
I've held an interview with Dinosaur Planet and Star Fox Adventures' lead developer Phil Tossell (
Click here
), and contacted many other team members as well.
But now for the tools!
MusyX Player
The first tool I made was to play the unused (and used for that matter) audio files from SFA.
It's kind of a weird tool. SFA uses MusyX, a third party audio engine for the GameCube.
The audio consists of multiple files: .pool, .samp, .proj, .sdir and the .song files.
The easiest way to get those audio files playing was... to get the GameCube SDK, compiler, the MusyX SDK and then to program a little thing in C++ that would run on the GameCube.
And it worked!
https://www.youtube.com/watch?v=6fBxLA2H-jU
To use it, get the Dolphin emulator and load it in!
>> Download MusyX Player (v2.1)
Kyte's Command
Kyte's Command is yet the most useful tool I made for SFA. It can extract, decompress and convert textures directly out of SFA's TEX0.bin / TEX1.bin files.
Other than processing textures it can also decompress any SFA file (LZO / ZLIB) and split concatenated files.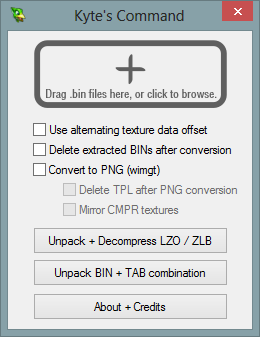 The coolest textures are obviously in the pre-release kiosk demo, but I can't link to it here (I think? I'm new here...).
But here are some samples from the textures: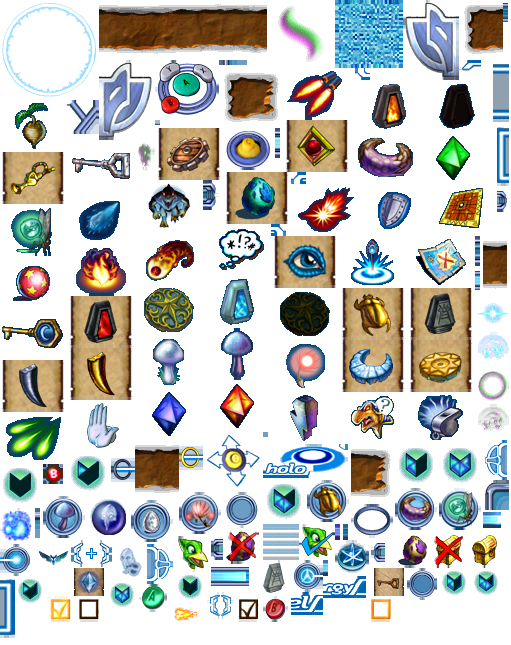 These are mostly early HUD textures. You can see them in some SFA E3 / SpaceWorld trailers!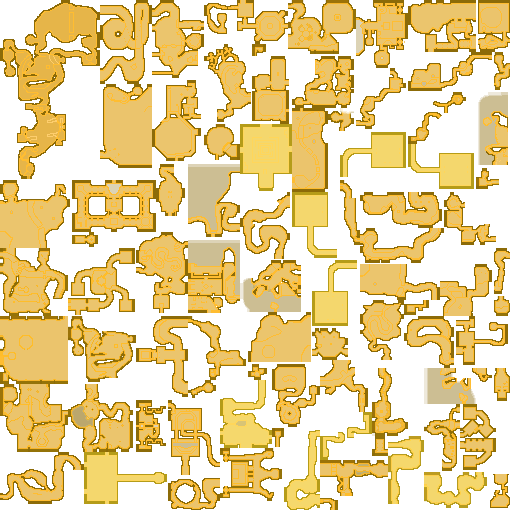 Early map textures, also visible in some early trailers.
>> Download Kyte's Command (v1.1)
What's Next?
Right now I am doing some work on Beyond Two Souls (spoiler: already got all music, dialog and SFX extracted and playable, and reverse engineered most of the structure of the other files as well, though I'm having bad luck at the decompression... will post some stuff soon).
I'm also very busy with school, because my final exams are coming up.
BUT, I am also working on a very user friendly tool called
Warlock
. It allows you to just load in a SFA GCM (kiosk and retail), and then it'll show the file structure and provides many of the individual tools that were previously available (but in the future new ones as well) in a much tidier package.
Some screenshots:
(this screen is kinda outdated)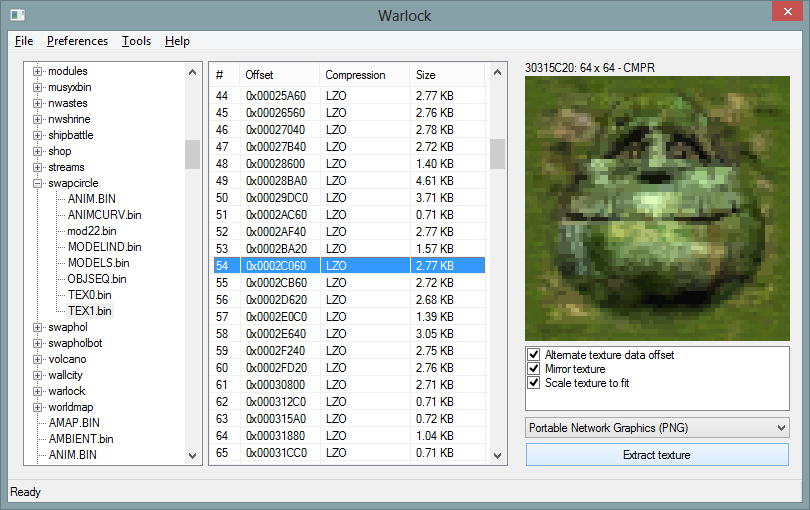 So! There you have it. I hope y'all enjoy the tools! Let me know if you have any questions/comments/hatemail!