Hi,
It all started about 4 months ago when
Baldur's Gate 3
was presented, after doing some research i found that Larian Studios have used Granny format for all there latest games, so i took a gamble and started working on this
So after months of work I am happy to present my Granny .GR2 Reader plugin for Noesis.
This plugin has been built to be as generic as possible to support most games and existing variations.
Supported:
1.Skinned + Static Meshes ( 2 UV channels , Normals, Skin Weights)
2.Skeleton
3.Animations - Supported animation includes all knows types including old .gr2 versions.
I have tested on multiple games (see complete list below) , 95% of tested animations work.
Script Options:
Script has a few option that can be found at lines 25-28:
SKELETON_LOAD - for loading paired skeleton file change value to 1
ANIMATION_MODE - switch between Animation modes, 1 - load paired animation file, 2 - load animation from main file, 0 - disable animation loading
MERGE_SCENE = when set to 1 means merge is active, 0 merge is disabled, should be used only with animation mode 2, will merge all models + skeleton + animation in chosen file to 1 model/Scene
ANIMATION_TRACK = For files with multiple animation tracks, choose with track to load
MULTIFILE - Multiple option to merge all gr2 files in folder
Material parsing + Auto texturing
- not supported
Compression and Usage:
Plugin supports all known compression methods.
Please note that in order to read compressed meshes you need to have a
granny2.dll
in you Noesis main folder - not all granny2.dll versions support BitKnit compression, if you don't have one please don't ask me for a copy.
a nice dance from DOS2: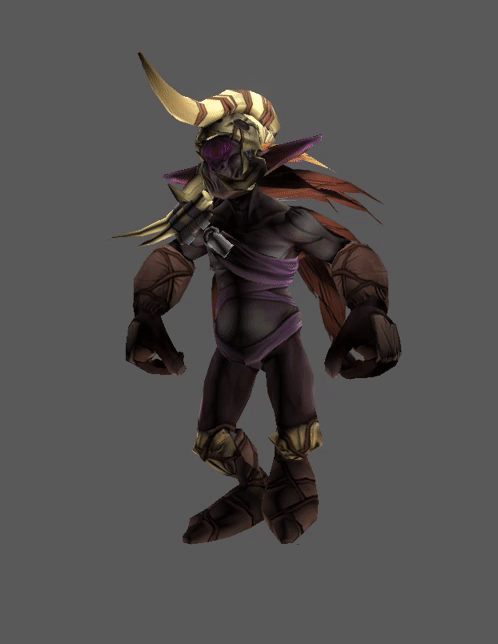 A carrier from Civ6: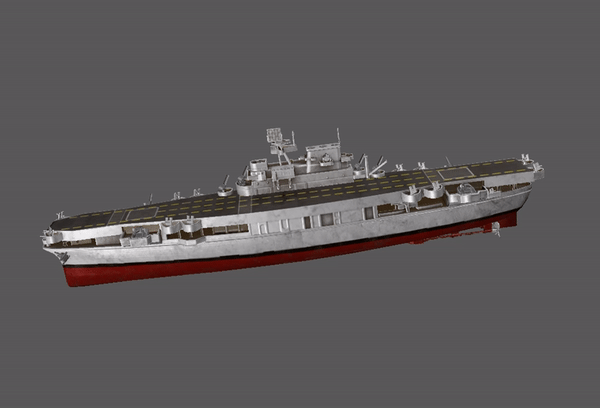 A Minotaur from Neverwinter nights 2: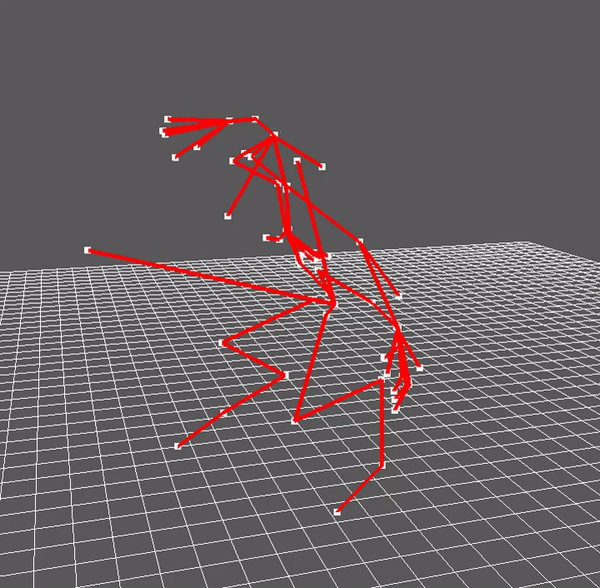 A Demon from DOS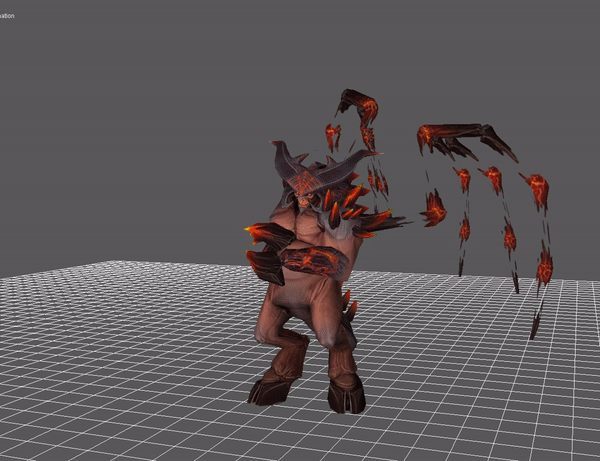 Here is a list of tested games - some like Neverwinter nights and Divinity: Original Sin were heavily tested since I own the games, others were tested with very few samples I found online or this forum.
Tested Games:
1. Divinity: Original Sin
2. Divinity: Original Sin 2
3. Neverwinter Nights 2
4. The Elder Scrolls Online
5. EVE Online
6. Silent Hunter 5
7. Metin2
8. Evil Genius
9. Winter X-Games: Snocross
10. Sid Meier's Civilization V
11. Sid Meier's Civilization VI
12. Sacred 2
13. Generic GR2 files supplied with Granny viewer
14. Demigod
15. Dungeon Lord
15. Dungeon Siege 3
16. Sevencore MMO
17. Söldner - Secret Wars
18. Lionheart
19. Beyond Divinity
20. Medal Of Honor
21. Double Dragon Neon
22. Dragon Commander
23. Mechassault 2: Lone Wolf
24. Amy (PS3)
25. Cars (2006)
26. Stronghold 2
27. CivCity Rome
28. Age of Empires III - coming in update 1.2.8
29. Age of Empires Online - coming in update 1.2.8
Credits:
Credit to norbyte from DOS fourm - his source code for gr2 to collada was my main reference for Animation phrasing and debugging my own code, can be found at
https://github.com/Norbyte/lslib
Version 1.2.1
all details about update can be found here:
viewtopic.php?f=16&t=22277&start=33
Version 1.2.5
Added support for console .GR2 files (big-endian)
Fixed a few small bugs
can be found here:
viewtopic.php?f=16&t=22277&p=168793#p168793
Version 1.2.6
Added new option to merge all gr2 files in folder.
can be found here:
viewtopic.php?f=16&t=22277&p=168972#p168972