I'm trying to convert the rax models from this cancelled Free Radical game and i can get the geometry but i'm having trouble finding the UV data.
A plugin for Noesis, 3DOC or Unwrap3d would be best down the road but Hex2obj will do for now.
This is my progress so far in Hex2obj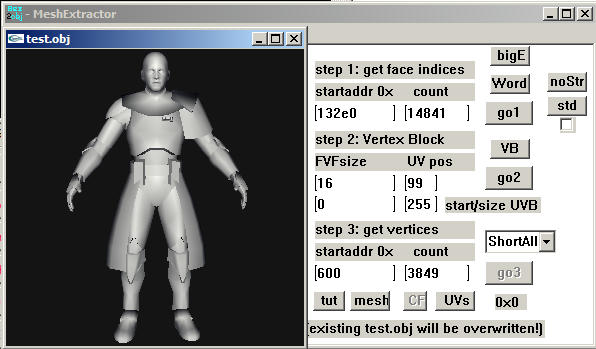 h2o file for this submesh
Code: Select all
0x132E0 14841
Vb1
16 99
0x600 3849
120400
0x0 255
Sample
*removed problem solved*
i thought at first this was using half float UVs with short all for which there is no switch in H2O or there was a UV block starting around 28e2e with a size of 10 but no dice. I can upload more samples if needed.
Any help here is appreciated.