The game is called Magical Girl Lyrical Nanoha A's Portable: The Battle of Aces.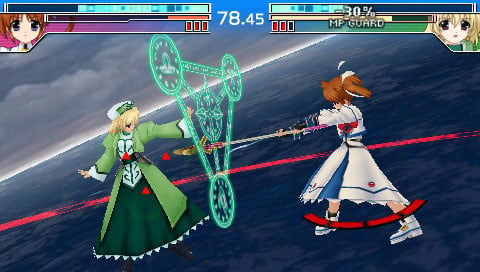 Here are some samples of .pac package, from ?:\PSP_GAME\USRDIR\
http://www.gamefront.com/files/20246953/pac_samples.rar
They contain .gim images/textures and .gmo 3d models. You can see filenames inside them.
Also, I found some bytes with certain meanings:
(click to enlarge)
But still cannot get the correct file context. Maybe it's using a LZS algorithm.
Anyone take a look into this format would be a great help.. thx~