I have been trying to rip the files of this game (an RTS from 2001 by Techland) for literal years with no success. I will try to make it short, do not hesitate to ask for more information if needed.
The game directory looks like this: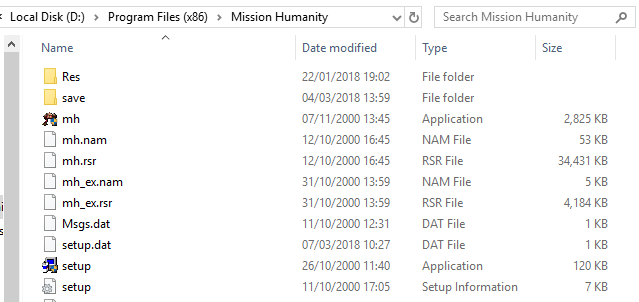 The files I suspect contain the 2D/audio files are the .rsr ones. The .nam folders, when opened with a hex editor (HxD) they look like this: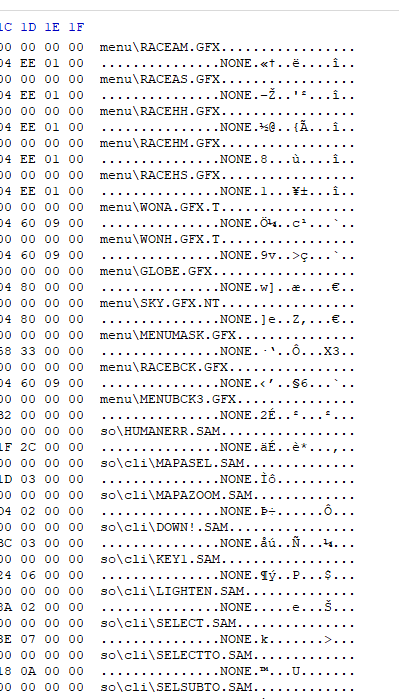 These directories are not in the game's folder (which only contain some videos used in the game), so I suspect the .nam files act as a some sort of guide for the .exe to pull resources from the .rsr files.
I have also browsed the game's memory (when running) with Cheat Engine and found other files (like .txt, and also .sam and .gfx) that the game would presumably load during gameplay.
Now, I have tried most if not all of the extractors in the Xentax wiki. None work for any of the files (wrong format, and other errors pop up). I have also tried programs like IDA Pro, Poser and Blend. None work.
So this is a tough nut to crack, and I'm out of ideas at this point. How can I extract this game's files?