For ppl who having the issue with packer. It is said that packer can do only files where you know the filenames. But we know all filenames for localization purposes and fonts. For PS4 there is a few things u need to know, how to make a fakepkg and what files to edit. How to make a fake patch i wont exaplain in here, coz it does not belong here. If you want to localization for PS4, u have to make a pak file what look like this :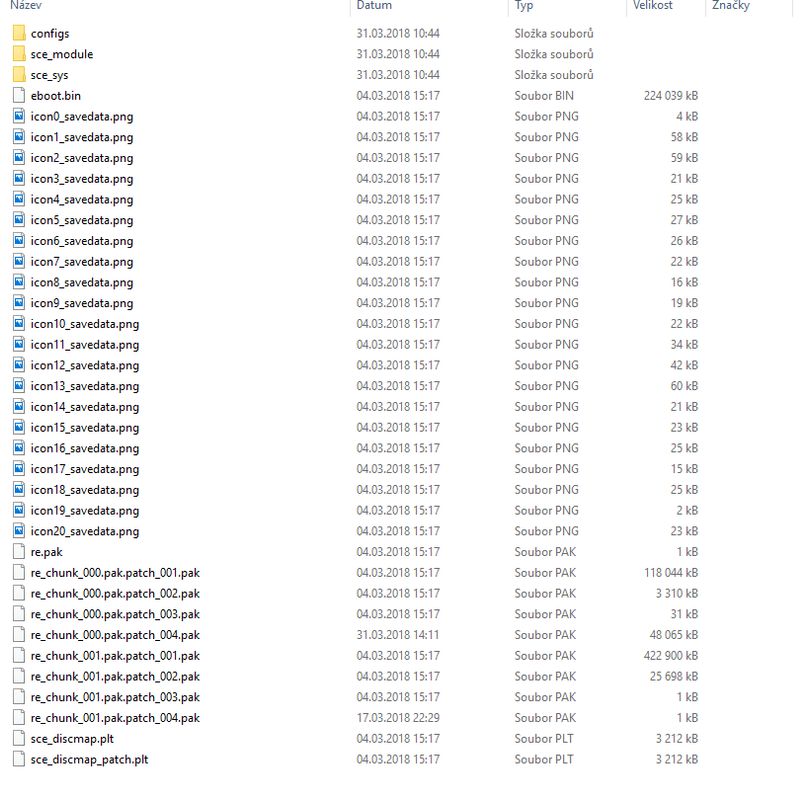 As u can see i made PAK files with name :
re_chunk_001.pak.patch_004.pak
and
re_chunk_000.pak.patch_004.pak
. IN file re_chunk_000.pak.patch_004.pak is all fonts and localization files, that other file is empty, since there is nothing for loc purposes.
_________________
Quick BMS Editor GUI - simple easy to use
Goto :
viewtopic.php?uid=34229&f=29&t=6797&start=0
Downloads from DropBox :
https://dl.dropboxusercontent.com/u/