Fonts from The Walking Dead Season 2:
CheapSignage.font - menu, only A-Z, a-z, 0-9 and some chars, original name (CheapSignage_800)
Univers_BoldExtened.font - Copyrights, "Previous menu etc.", Intro and main text; a lot of other chars for other countries.
Univers_Bold.font - choices; Save notes (about Season 1)
Guys, you only need font for menu, very good news
_________________
Python lover, young student, fan translator of video games.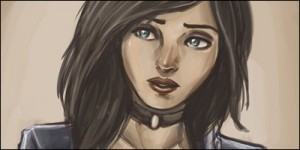 Graj po polsku - bawi i uczy.