Any idea why lightmap don't move with the model?
They also don't disappear when you skip the rendering of the corresponding mesh in the data viewer.
Edit: Using another pass for the lightmap and using the NMATFLAG_USELMUVS flag does the trick, rather than using the rpgSetLightmap command.
Edit: Okay, blending terrain is possible thanks to material expressions and classical blending, here is an example of three materials blended together (with lightmap as an additional pass):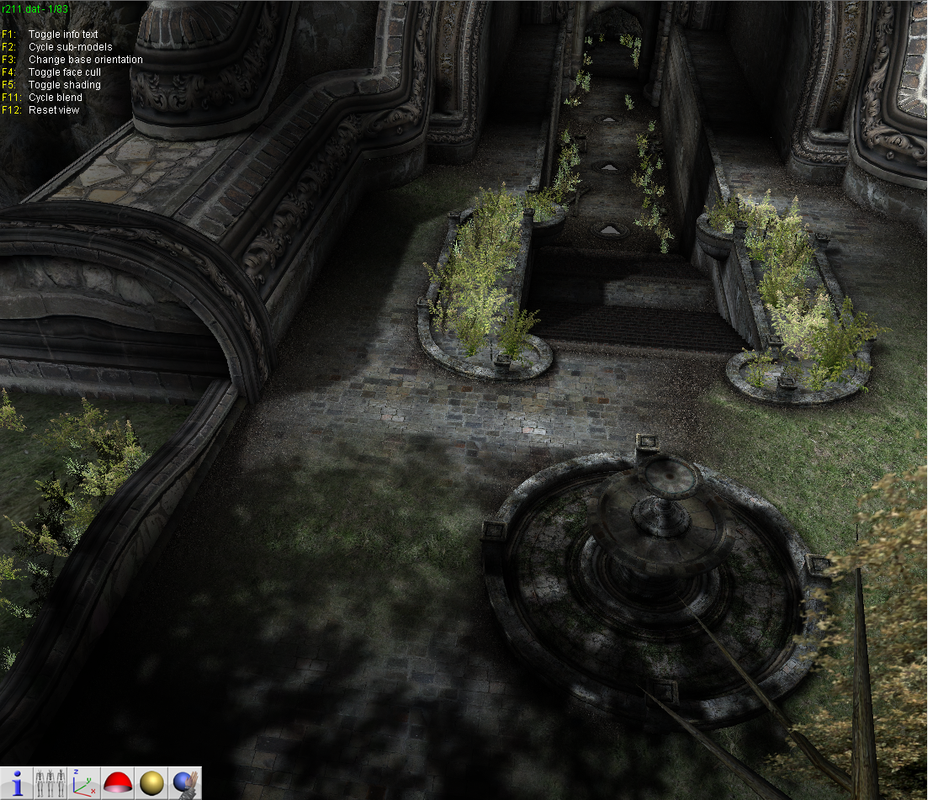 This technique is nonetheless slightly problematic with transparent meshes that have a lightmap: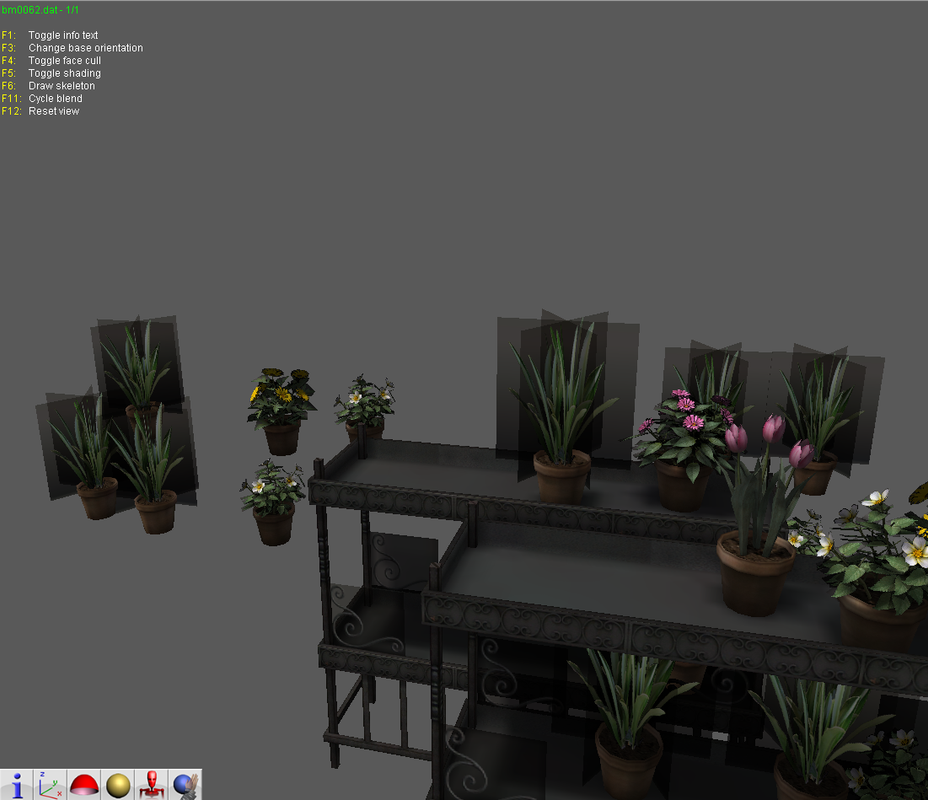 any idea of how I could avoid this? I think I would need to change the blending function for alpha and I am unsure how I should do this using noesis.