Hello, daemon1!
Looks like with new Paladins update, Hi-Res decided to change format of normal maps. While old normal maps works just fine, new ones looks like this: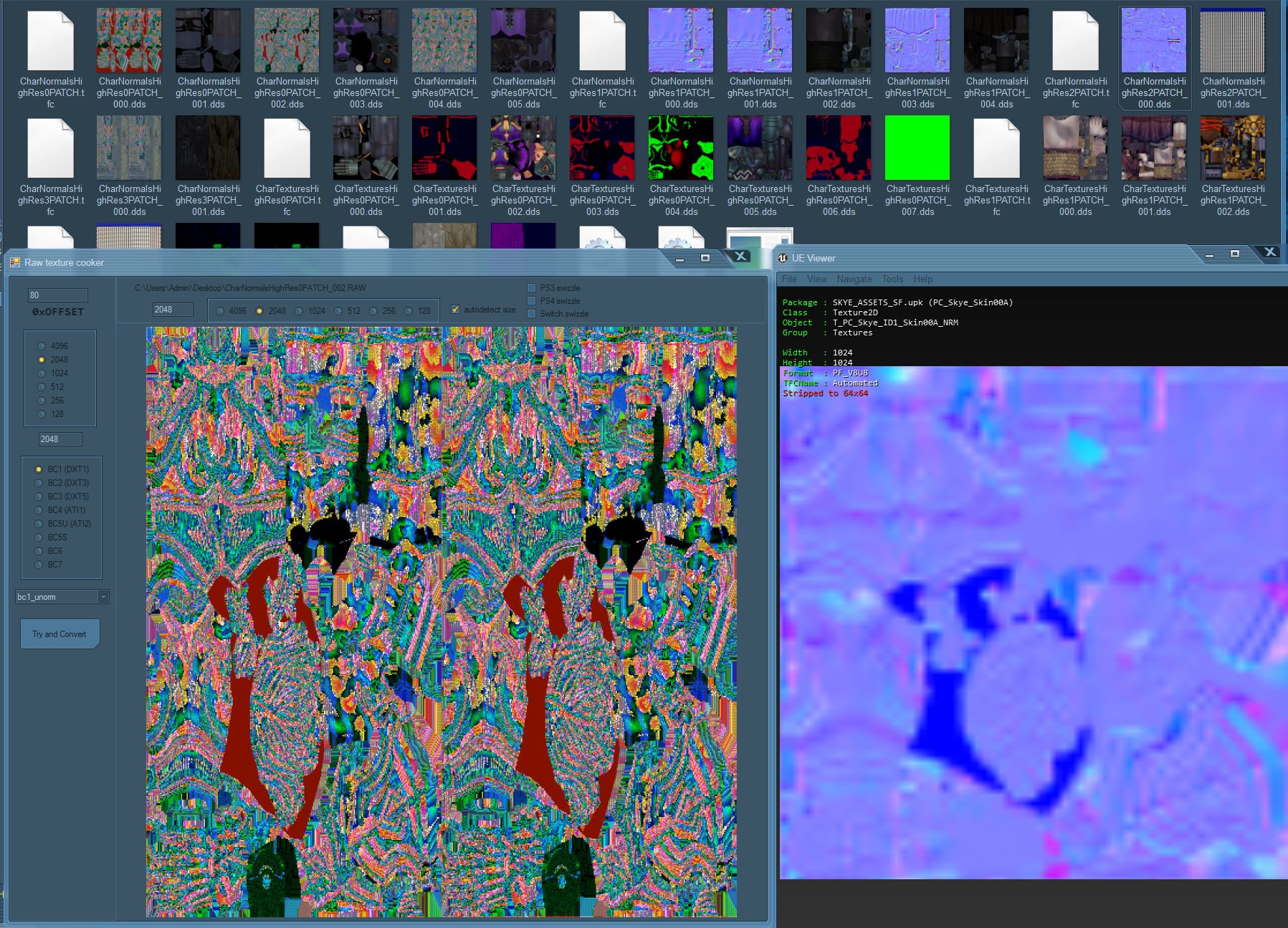 As you can see, UModel says, new format is V8U8, but i can't find this format in your tool. I tried almost all of available formats, but nothing.
Can you please help with this?
Here is example of new texture, if you need it:
https://drive.google.com/open?id=1NbvcIABEMiZhWgJgmsEO4Sg8y_atXVj2
upd: nvm, i got it. Thanks for this awesome program!