I search by long time how to extract stuff from this game IRON MAN 2 x360 game
all can see savana already extract the models, but i never confirm if its posible extract the textures too
here a list off .pkg files from this game.
If somebody think something file its textures or models, ask and i upload.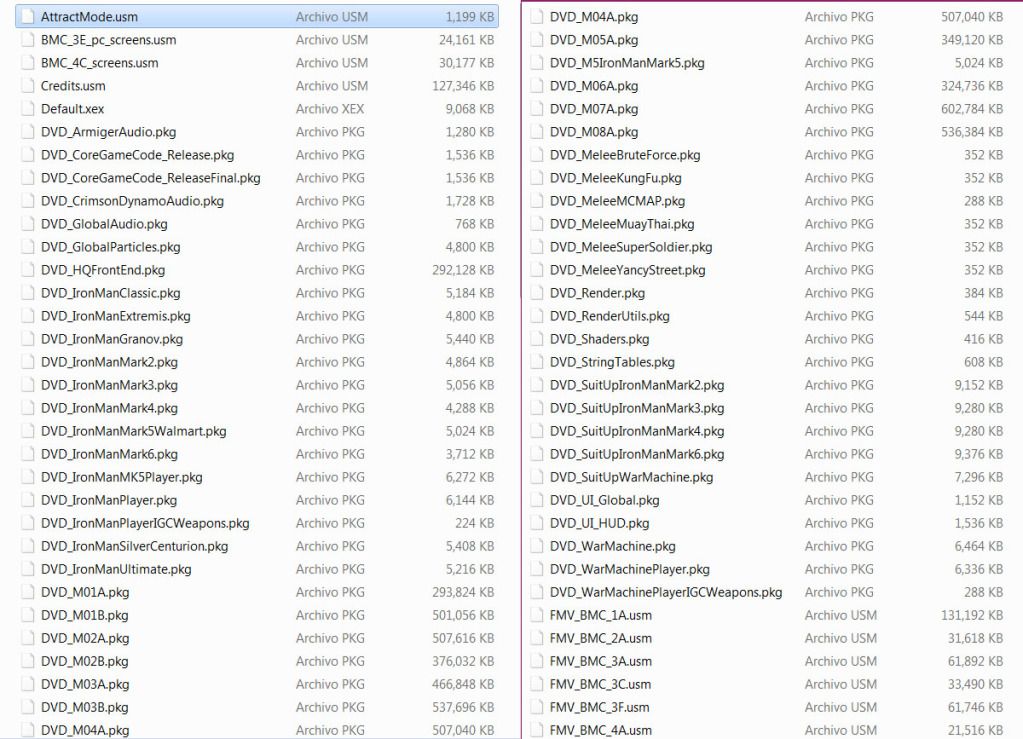 Here hour good friend chroxxx explain this .pkg files are the same of Golden Axe Beast Rider game.
Then its easy extract i think.
http://forum.xentax.com/viewtopic.php?f=33&t=4582&p=62464&hilit=ironman#p62464
Hope somebody can rip out textures and models with uvmap info, i surf the net and this its the best models of WarMachine i found already.