I just realized, you want for THE Run game NOT Rivals.
Because NFS The Run does NOT work with those python scripts, they only work with the games based on
cas.cat
files, where they hold all the info to be extracted for both chunks and other data files.
So what you need is Luigi's
quickbms
tool and the
frostbite
script for the
.sd/.toc
files.
cornal wrote: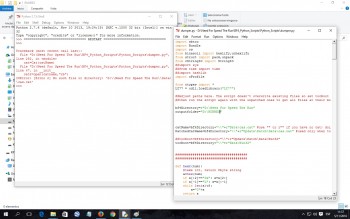 Do not bother with those tools, they do NOT work for the NFS series games, I too had ZERO success using them.
cornal wrote: