Hi guys, I have not been here for a long time, there was a problem with my hardware iMac ))
I tried to write a script on Noesis, and I have some success, but the script contains a lot of mistakes ...
This script works with InitialD Extreme Stage/ InitialD Arcade Stage 6AA / InitialD Arcade Stage 7AAX and InitialD Arcade Stage 8 Infinity with *.efo containers that contain meshes and textures.
At the moment the script does not work correctly, it reads not the hex offset in the files but it looks for the content labels
I could not fully understand the structure. * .efo, who knows how to handle hex, I will be glad to any help and advice in search of the necessary displacements and decoding of the structure.
Currently, the script reads only files containing single models (not group models)
several primitive models for tests here:
https://www.dropbox.com/s/geejzobp9m6yw ... 6.zip?dl=0
example structure cube.efo
I was not able to find the offset at the beginning of the file to these blocks, I can not understand where they can be in * .efo (((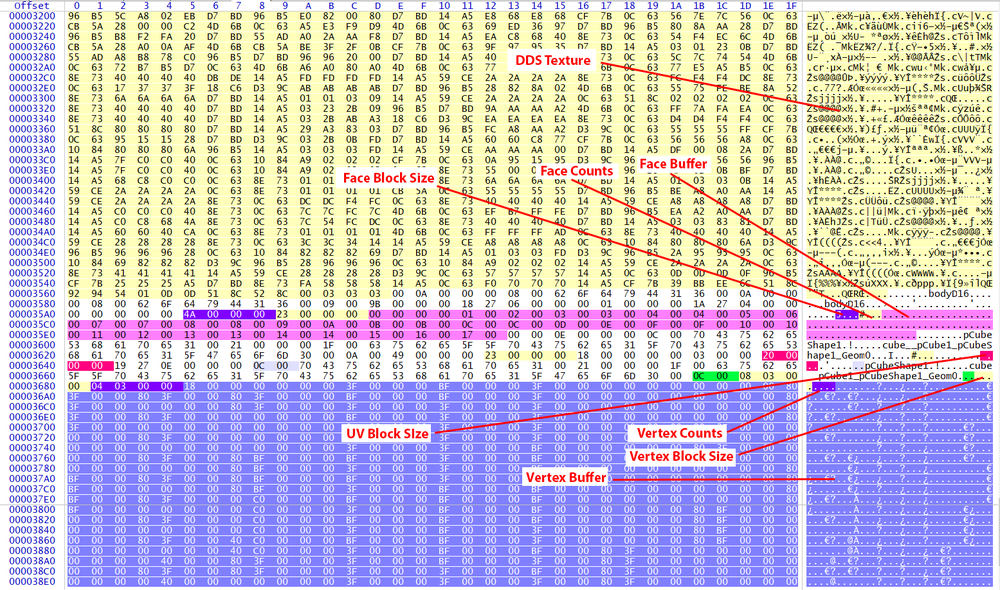 I can only open the cube.efo with this script.
The other files in the package which has YABX header is still not openable.