(UPDATED 04/05/2016: Fixed rigging issues with a few The Walking Dead Season 1 models.)
This MaxScript set is the result of a year's worth of work. Well, not completely, I started working on this back in July 2013, left it for a few months in half-complete state and just recently finished it up. This bundle of scripts for 3DS Max will import the models from a good selection of games that Telltale Games developed, with the original bone structures and rigging information (which by the way was no fun to fix up).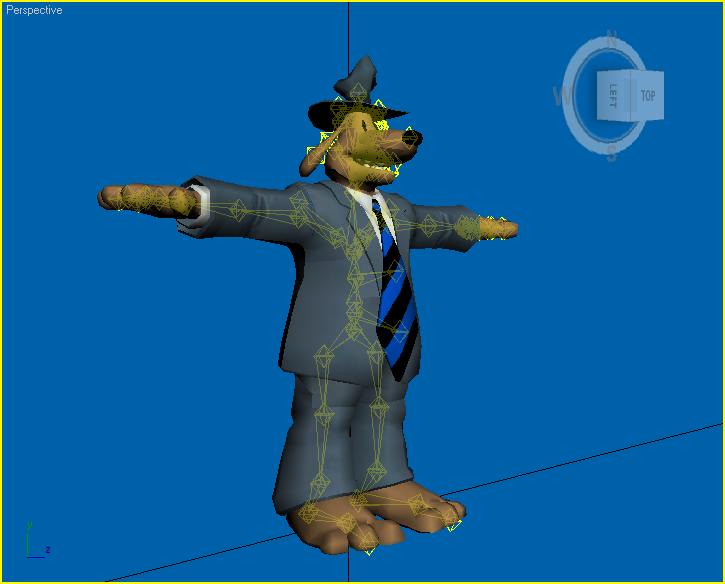 What games will this work with?:
Bone: Out from Boneville
Bone: The Great Cow Race
CSI: 3 Dimensions of Murder
CSI: Hard Evidence
Game of Thrones
Jurassic Park: The Game
Minecraft: Story Mode
Law & Order: Legacies
Poker Night 2
Sam & Max Season 1
Sam & Max Season 2
Strong Bad's Cool Game for Attractive People Episode 1 (Homestar Ruiner)
Tales from the Borderlands
The Walking Dead Season 1
The Walking Dead Season 2
The Wolf Among Us
Telltale Texas Hold'em
What games will this

NOT

work with (yet)?:
Back to the Future: The Game
Back to the Future: The Game (30th Anniversary Edition)
Batman: The Telltale Series
CSI: Deadly Intent
CSI: Fatal Conspiracy
Poker Night at the Inventory
Sam & Max Season 3
Strong Bad's Cool Game for Attractive People Episodes 2-5
Tales of Monkey Island
The Walking Dead: Michonne
The Walking Dead Season 3
Wallace & Gromit's Grand Adventures
Important things to keep in mind:
You'll need both the *.D3DMesh and *.SKL files, which should be in the same folder.
Most of the earlier games will import with the textures pre-applied if you have the *.DDS files in a "Textures" subfolder, newer games won't due to material hashes or something along those lines.
There is a chance that 3DS Max may overload upon importing certain models (particularly certain map models). Get your CTRL+ALT+DEL ready. (Jurassic Park especially.)
Only the earlier games have proper bone names, the newer ones don't.
Be wary of Undo.
Be careful with the files from The Wolf Among Us Episodes 2-5. TTArchExt doesn't extract a lot of the files properly for those games. (Or that's what happened for me, anyway...?)
Use the QuickBMS scripts supplied to convert the D3DTX files to DDS, if necessary.
3DS Max 2013-2016 don't seem to work correctly with my MaxScript for some reason, please locate and use an older revision if the rigging is broken for you.

Download MaxScript
Download D3DTX to DDS QuickBMS Script
Please let me know if there are problems importing any of the models using this script, and I'll do what I can to fix it!
You can make the ads go away by registering