More info about porting characters for you guys.
The "\wardrobe\suit" folder does not contain villains outfits for "villains". It contains outfits for player available in the game to wear.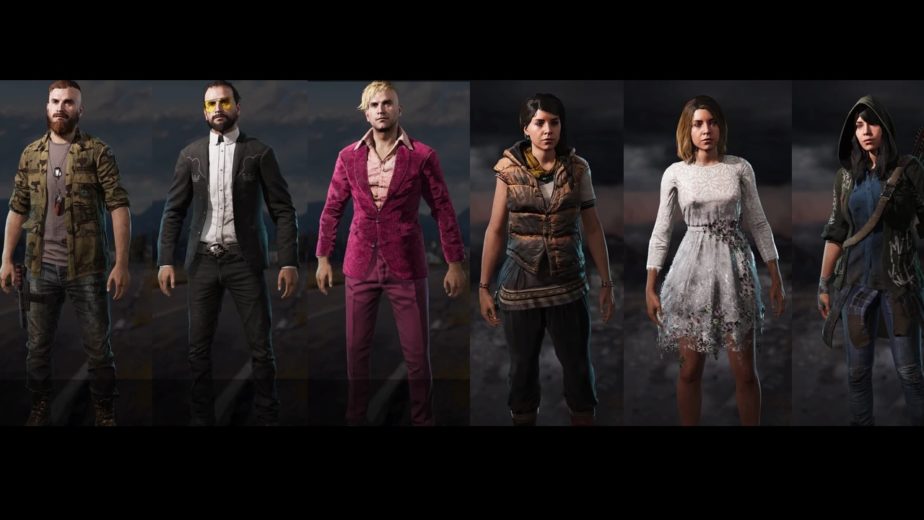 So... those who do not have any files in "\wardrobe\suit" after unpacking DAT files have the game outdated. These "suits" came with one of the updates and are not linked to the actual villains.
The actual villains have their "parts" in their respective folders ("\wardrobe\head", "\wardrobe\top", "\wardrobe\hair" etc.) (example for hair: "\graphics\_common\characters\fc5\wardrobe\hair\lieu").
If you are looking for John Seed - search "lieu001" and "lieu01" (he is "lieutenant" number "1", Jacob is "2", Faith is "3", Joseph is "4"), find '.xbg' parts, import them with volfin's importer, import the body and textures ('.bwsk', '.dpdx' and '.xbt' files - I don't have any idea how to operate with generic parts, most of you guys here will probably know).
Ekey's latest version of unpacker here (temporarily shared by volfin under this link):
https://drive.google.com/file/d/1dK9i5g ... sp=sharing